European Living Lakes Association (ELLA)
ELLA (European Living Lakes Association) is an association with its own legal entity, integrated into the international Living Lakes Network, and created at the beginning of 2022 thanks to the support of the LIFE Project Environment and Climate Action Programme of the European Union.
This partnership was born with the intention of creating a working space in order to share knowledge and approach common challenges for the protection of lakes, wetlands and other aquatic ecosystems and their biodiversity in the EU territory.
The initiative, formed by ten Living Lakes Netwok partner NGOs from seven countries: Estonia, Spain, Italy, Germany, Hungary, Poland and Turkey, also aims to put wetland conservation on the political agenda, empowering Civil Society Organizations to enhance and support the protection and sustainable use of aquatic ecosystems and their biodiversity for economic, social and environmental development in Europe.
ELLA PARTNER ORGANISATIONS
Conservation, management and restoration of Europe's lakes and wetlands.

Promoting rural development and sustainable agriculture in wetland environments.
Promoting wetlands science and research.
Improving development cooperation.
Anchoring the protection of lakes and wetlands, their biodiversity and ecosystem services.
Implementing demostration and models projects in particular based in nature solutions.
Developing statements and position papers to improve political and legal framework for the protection of aquatic ecosystems.
Promoting exchange and cooperation between the different stakeholder groups in order to streghten sustainable development of lakes regions.
Promoting scientific cooperation and the elaboration en public dissemination of knowledge related to wetland protection.
Generating and sharing knowledge and publicity to improve appreciation and protection of lakes and wetlands.
The activities carried out by the European Living Lakes Association (ELLA) are documented and shared with interested parties to allow the transfer of ideas and experiences.
The association offers training, methodologies and knowledge on wetland management and conservation.
ELLA contributes to the UN Sustainable Development Goals (SDGs):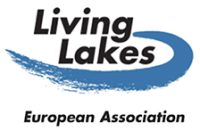 Fritz-Reichle-Ring 4.
78315 Radolfzell, Germany
Email: gattenloehner@globalnature.org