Nestled near Colombo, Bolgoda Lake is the largest natural lake in Sri Lanka, covering 374 square kilometers of partially fresh and brackish water. Formed by two interconnected lakes in the Colombo and Kalutara districts, a wealth of diverse and extensive habitats surround Bolgoda Lake, such as marshes, mangrove forests, grasslands, scrublands, and peat bogs.

This, in addition to the fact that the lake is bordered by an urban landscape, makes it an essential and thriving refuge for wildlife. The lake also plays a vital role for the local community, providing flood retention and serving as the primary source of water for paddy cultivation and vegetable farming. In recognition of its environmental value, Sri Lanka's Central Environmental Authority designated a 60m buffer zone from the lake's boundary as an Environmental Protection Area in 2009.
Bolgoda Lake harbors a rich biodiversity, including a thriving mangrove habitat filled with a wealth of fauna and flora. The lake is home to a diverse array of vertebrates, including: 45 species (5 endemic) of fish, 15 species (2 endemic) of amphibians, 40 varieties (7 endemic) of reptiles, 97 bird species and 31 mammal species.
The Lake is also home to several IUCN Red Listed species, such as the Purple-faced Langur (a primate endemic to Sri Lanka), the White-bellied sea eagle or the vulnerable listed Ruddy-breasted crake.
Rapid urbanization has led to a decline in its population.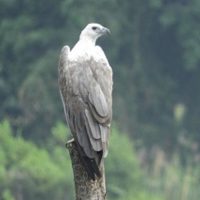 Predominantly found along coastlines, as well as estuaries and inland waterways.
A critical ecosystem for biodiversity, its conservation is a key tool for both climate change mitigation and adaptation.
Around 166,000 people live around the lake, and most of these residents are fishermen and farmers, relying on this precious ecosystem for their livelihoods and wellbeing. With its pristine beauty and rich biodiversity, Bolgoda Lake has also become a popular destination for watersports, recreational fishing, nature-based tourism and nature lovers alike.
Despite its growing popularity, Bolgoda Lake remains a peaceful place, and today its shores are dotted with thatched cottages and architect-designed second homes of the wealthy, sitting side by side.
The Lake and its surrounding wetlands, a major carbon sink with unique mangrove forests and spectacular biodiversity, is seriously threatened by increasing human activities and climate change. Deforestation, habitat destruction due to construction, the conversion of mangrove areas for aquaculture (especially prawn farms), agriculture, saltpans, urban development, and water pollution are the main direct threats to this unique ecosystem.
Water pollution and the destruction of wetlands, in particular, have gravely affected the livelihoods of local people – and putting at risk the survival of the species that call the lake home.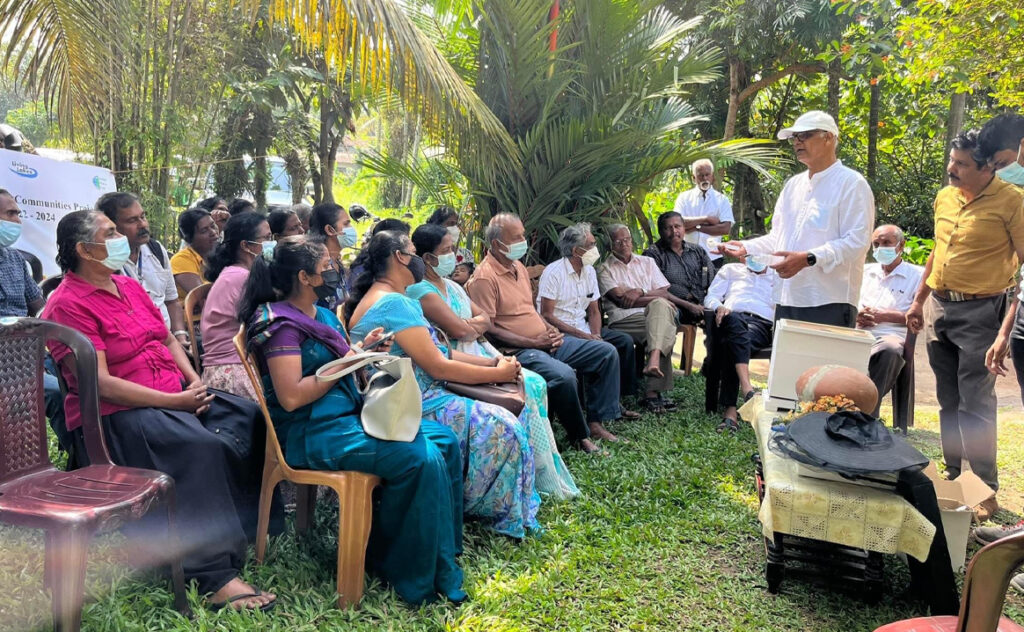 To address and mitigate the negative impacts of climate change, ensuring the long-term health of this vital ecosystem, EMACE Foundation is making a collective effort alongside all state and non-state stakeholders.
The Living Lakes Biodiversity & Climate project aims to influence policy decisions while working closely with the government, local government institutions, and communities for wetland conservation. The key intervention of the project is the launch of an innovative floating educational platform in Bolgoda Lake, which will empower over 2,000 young people with the knowledge and skills to protect and restore the lake's mangrove habitats – learning about ecology and conservation methods, while also being actively engaged on the restoration of degraded land sites.
In addition to the educational platform, EMACE is developing a digital online platform with interactive videos and content for awareness raising, that will also enable the monitoring of the restoration sites through GIS mapping. Youth participants in the project will form the "Bolgoda Community Brigade", acting as a monitoring body to bring attention to any encroachment or breach of laws. With the support of EMACE and journalists, the Brigade will use social media to help bring perpetrators to justice, contributing to long-term policymaking and local level legislative activities.